Our public sector and education stair nosing clients include:


Schools, Hospitals
Universities
Libraries
Transport
Council Buildings
---
Our Gallery
View the versatility of our work in OUR GALLERY.
---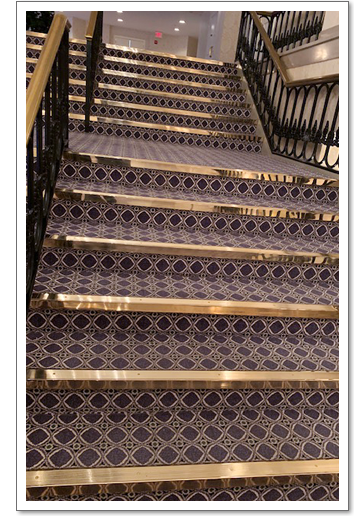 Brass Tacks have been committed to supporting the public sector in their stair safety requirements for over 30 years. Our experience has enabled us to manufacture the wide range of stair nosing required to meet such a diverse range of buildings, including:
Schools (Infants, Junior and Senior)
Universities
Hospitals and Doctor Surgeries
Libraries
Council Buildings / Offices
Police Stations
Train Stations / Transport Hubs
Public Sector buildings, run by facility managers, completely understand the potential dangers to the public visiting their premises of slipping or tripping on their staircases. In some buildings this can be a significant risk for both the elderly or very young.
We provide expert advice to facility managers and stock a full range of heavy duty stair nosing that can help to make their stairs safer.
Dependent on the nature and style of the public sector building, we provide a range of stair nosing styles and finishes to complement the building's interior and exterior fixtures and fittings.
Stair nosing used in high footfall areas helps to extend the life of the stair covering by protecting it from being worn out. This can help to protect precious budgets from over expenditure by reducing the frequency how frequently the flooring need to be replaced.